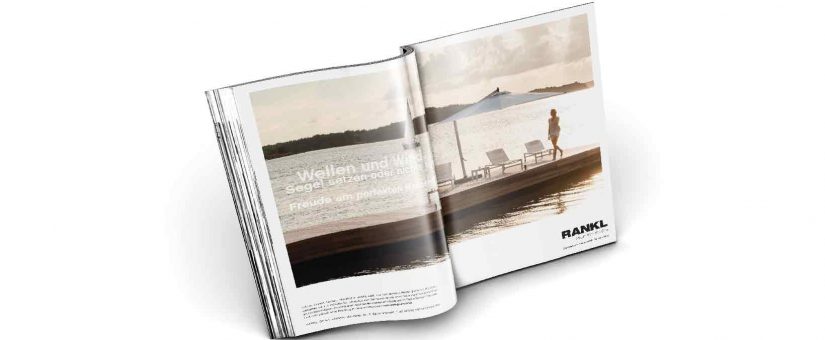 With our UNIQUE design solutions, we bring brands to their next level.
"Waves and wind."
"Sail or do nothing."
"Joy of the perfect moment."
Life, love, laughter, well-being. RANKL knows what belongs to the perfect moment. For decades we have been designing the most beautiful individual outdoor spaces with individual solutions for sun protection and a high-quality boutique range of outdoor furniture.
The campaign will soon be featured in the "STREIFZUG" magazines in Kitzbühel & Alpenraum, Munich and in many other lifestyle magazines.
We have positioned RANKL with the following claim "Raum für das Schöne" which means "Room for the beautiful".
Sun Protection – Outdoor Furniture – Windows & Doors