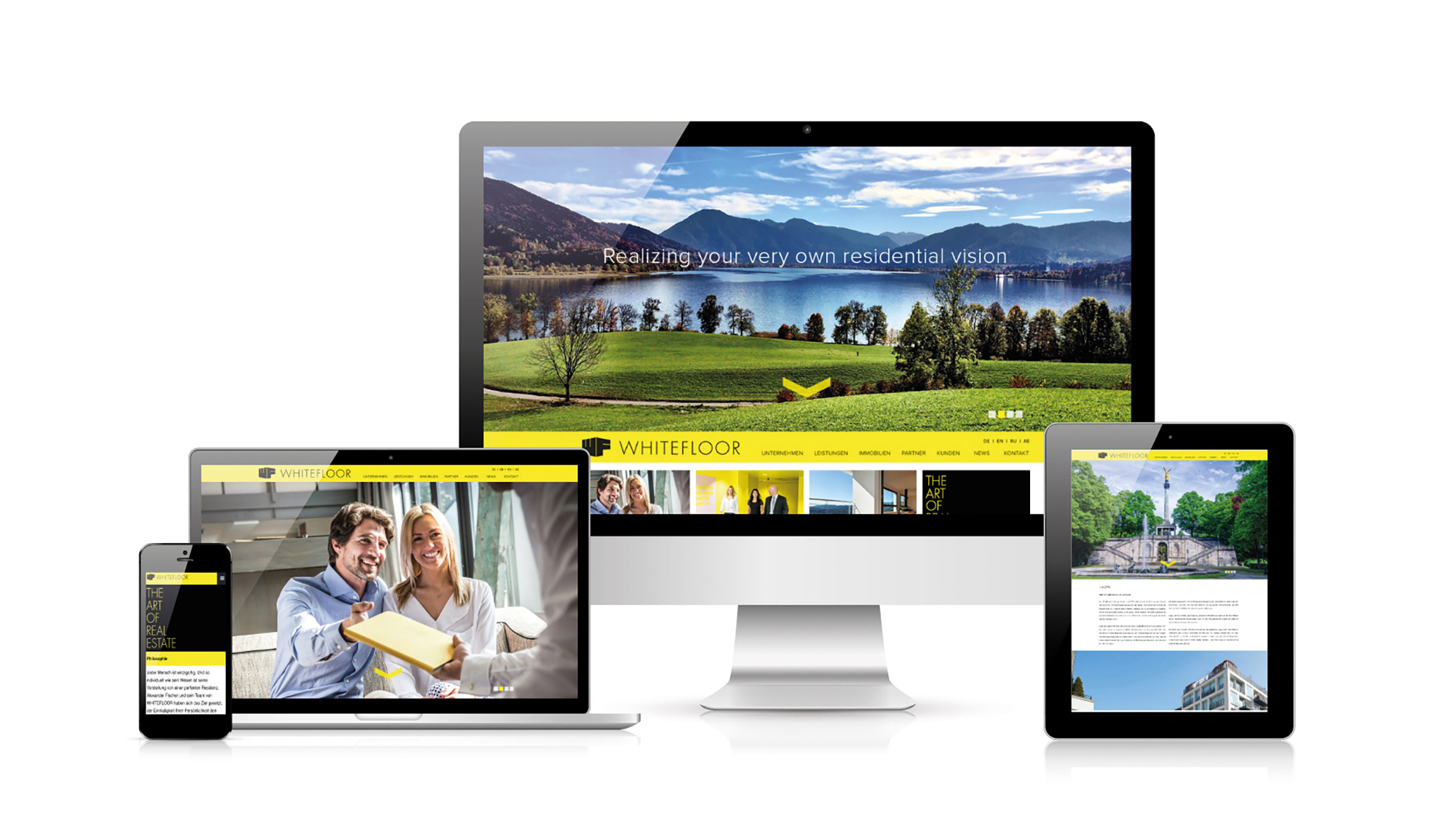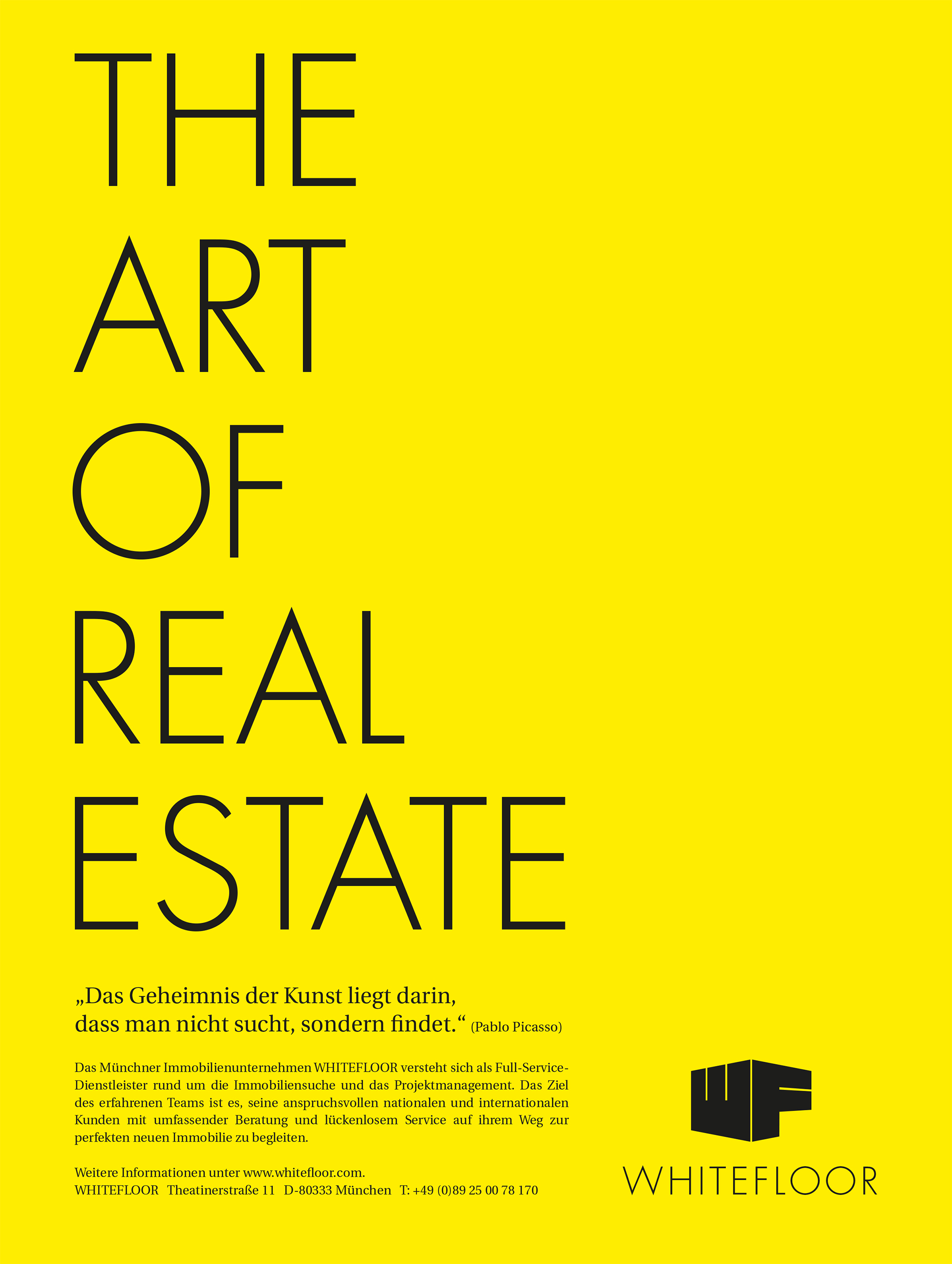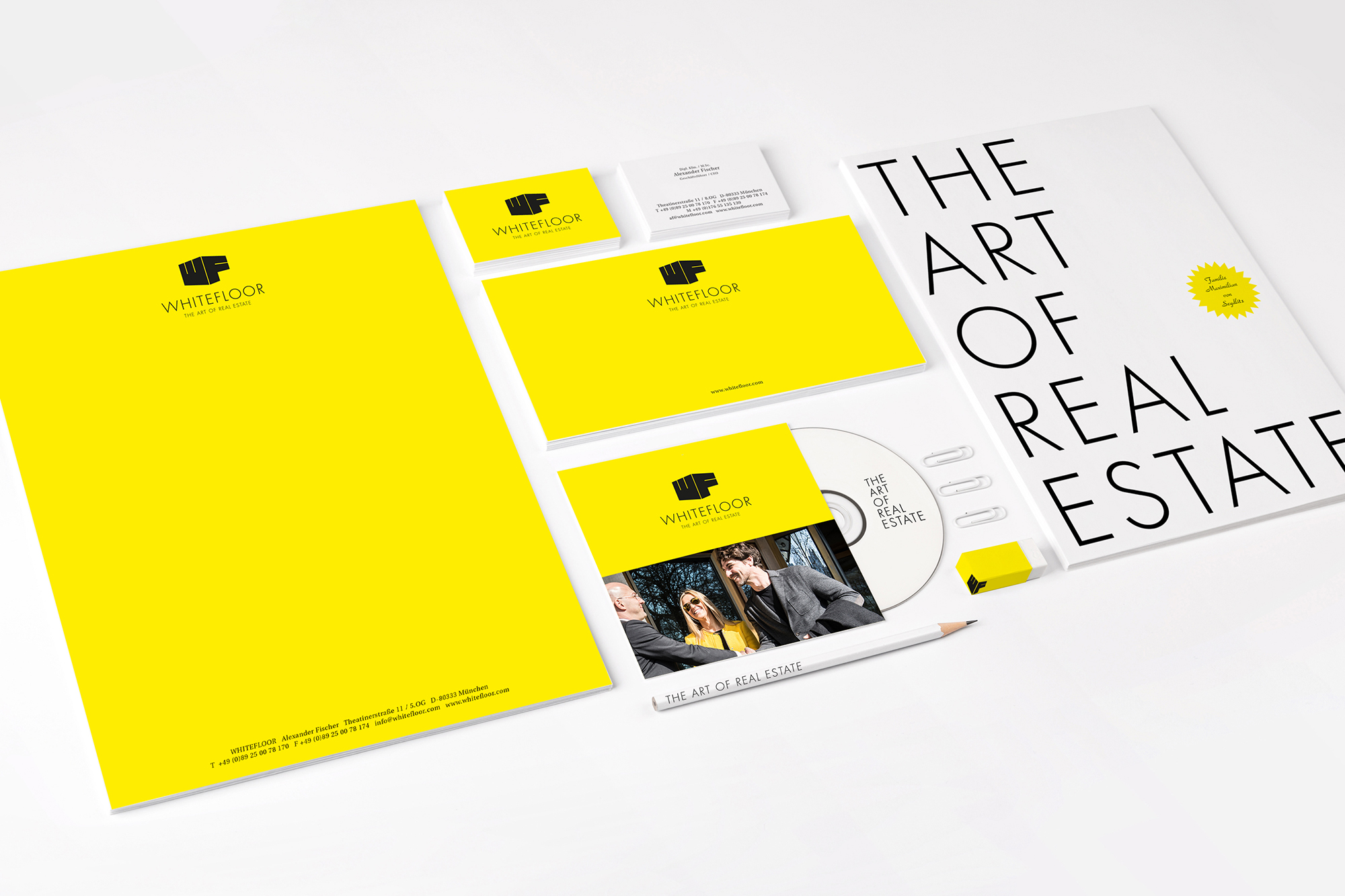 Project Description
WHITEFLOOR, Real Estate (Munich, Germany)
Name development, branding and corporate design for the Munich-based real estate company WHITEFLOOR
The Munich-based real estate company WHITEFLOOR has asked the advertising agency UNIQUE Monaco to develop a complete marketing concept in the print and the online sector. Numerous marketing activities have been designed and implemented: Communication concept with positioning, name development, logo design, corporate design, stationary, and various folder to address customers and partners. The targeting is done in Germany and abroad with a focus on U.S., Russia and the United Arab Emirates.
The founder and managing director of WHITEFLOOR Alexander Fischer has chosen for the combination of the agency UNIQUE to benefit from the combined expertise of both: Specializing in real estate and the network in Munich on one side plus the experience with highly demanding international clients and luxury brands in Monaco on the other side have finally convinced.
About WHITEFLOOR:
WHITEFLOOR is with respect to its property search absolutely independent due to the fact that never real estate is sold on behalf of the owners. This sovereignty provides us with the freedom to be able to advise completely unprejudiced – a unique offer in Munich. As professional and personal adviser, we are solely bound to your interests.
Due to the full service from one source, you can avoid the troublesome coordination with different real estate agents, unnecessary inspection dates and time consuming discussions. WHITEFLOOR analyzes the market, prepares the results and presents you the optimal solution. Committed, reliable, competent.
– INDEPENDENT AND PROFESSIONAL ADVICE – EXCLUSIVE FOR DISCERNING BUYERS OF PRIME REAL ESTATE.
– SEAMLESS AND DISCREET FULL-SERVICE: OUR UNRIVALED OFFER IN THE PRIME PROPERTY SECTOR.
UNIQUE Monaco has realized the website for the Munich-based real estate company WHITEFLOOR. For their new customer WHITEFLOOR, UNIQUE has developed and implemented a modern website. After a photo shoot took place at the Hot Spots of Munich, the focus was on the conception and graphic and technical realization. The website is available in four languages (DE, EN, RU, AR) and applied in innovative responsive web design, which is integral part in online marketing nowadays. "Responsive" is the design of a website if their pages are perfectly presented in all browsers and on all devices. Optimal means, they look good, texts are legible and all its contents are easily accessible. And equally on the small screen of a smartphone, on your tablet or laptop screen and the huge desktop monitor.
http://www.whitefloor.com
Project Details
Client

WHITEFLOOR

Located

Munich

Date

2014

Category

Real Estate

Technology

Naming, Corporate Design, Website, Brochure, Flyers