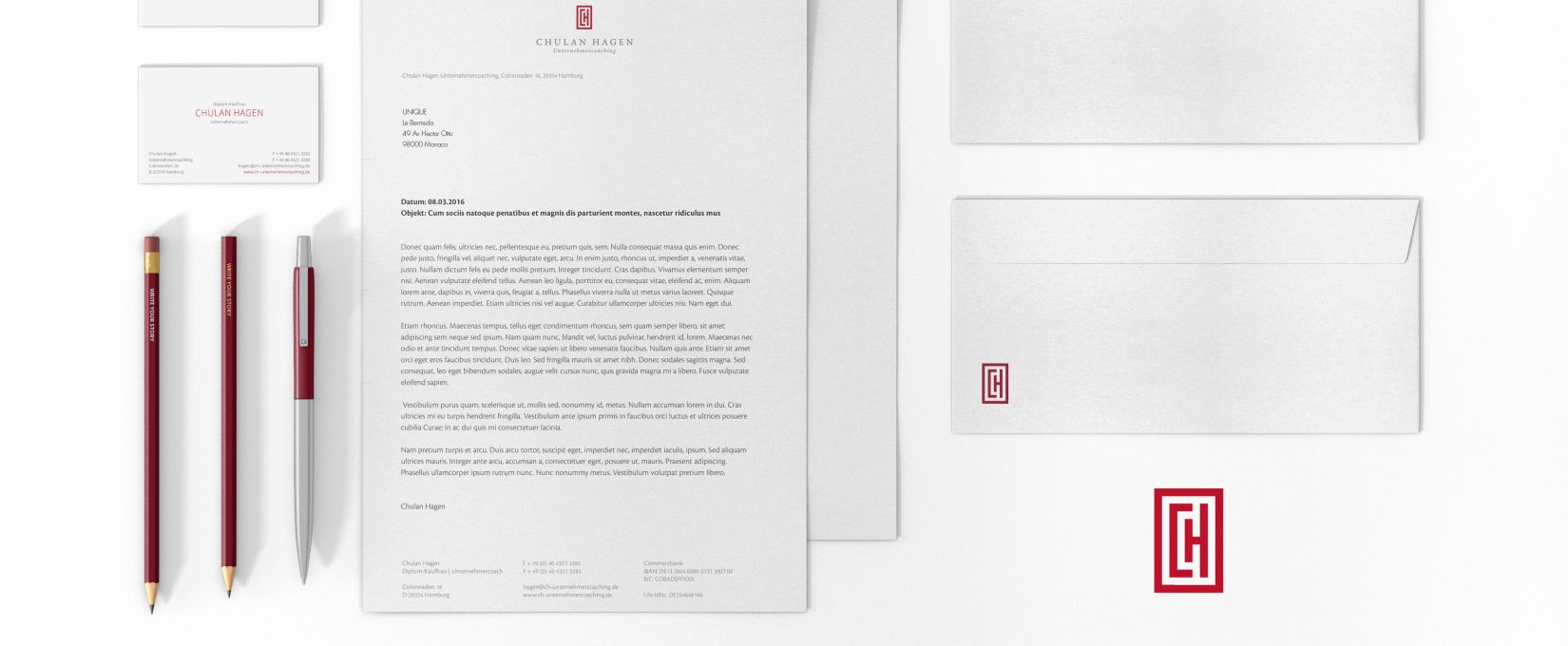 How the courage to be unique is reflected in corporate design.
The first name gives it away: Ms. Chulan Hagen, Business Coach from Hamburg, is an Asian woman—and this is exactly what her new logo design and stationery needed to reflect. Her favorite color, dark red, also had to find a place in her new corporate design, not just her interior decorating.
Our design concept impressed with its very modern, slightly Asian appearance. Its clear lines define a direction. The design suits Ms. Hagen, whose theme of "Success through uniqueness" helps clients blaze new, entrepreneurial paths, so well that we will soon redesign her website with the same concept.