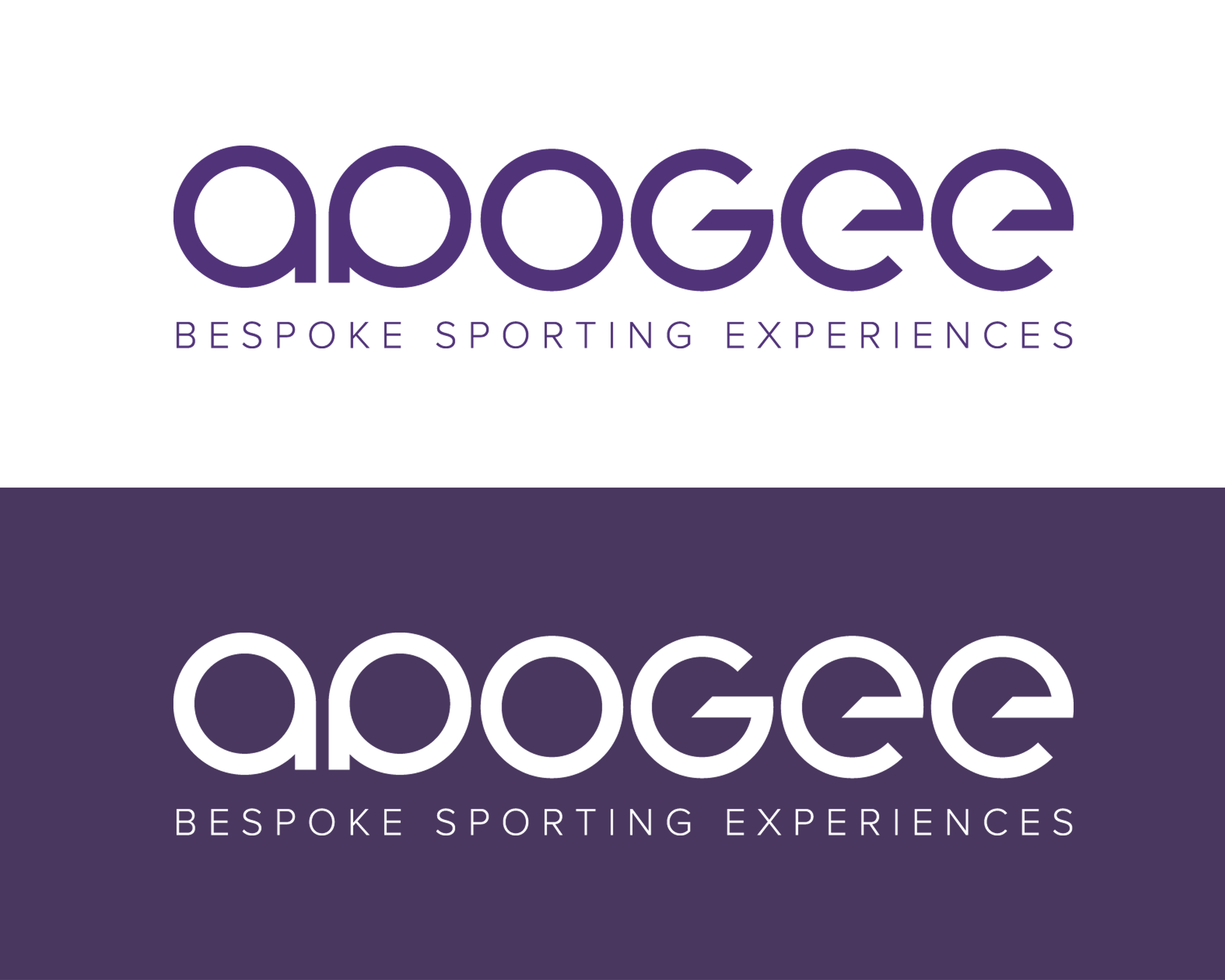 Logo Design
As part of the brand's overall corporate design, we created Apogee's logo. As many of Apogee's featured sports men and women are distinguished athletes, the Olympic inspired rings in the logo honour that excellence. The tailored font also speaks to movement, and the dynamic relationship between humans and sport.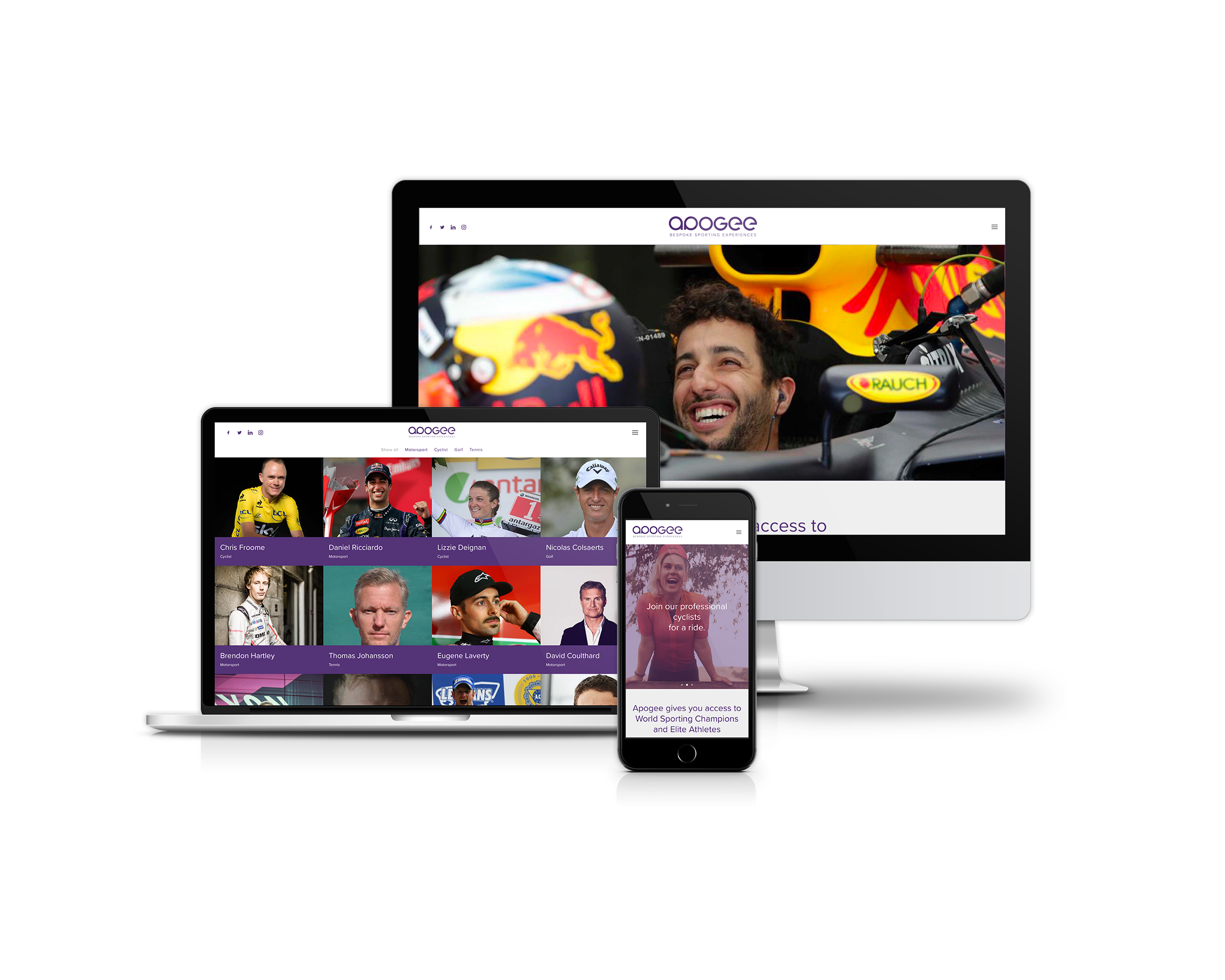 Website
We created and developed the brand's website, giving it a free-flowing feel, with easy-to-scroll sections and bold visuals. The site was set in Apogee's signature colour, Ultra Violet, which has since become Pantone's Colour Of The Year for 2018, making our vision for the brand as cutting edge as the brand itself. The site was optimised for mobile devices too, making browsing an enjoyable adventure, wherever Apogee's readers might be.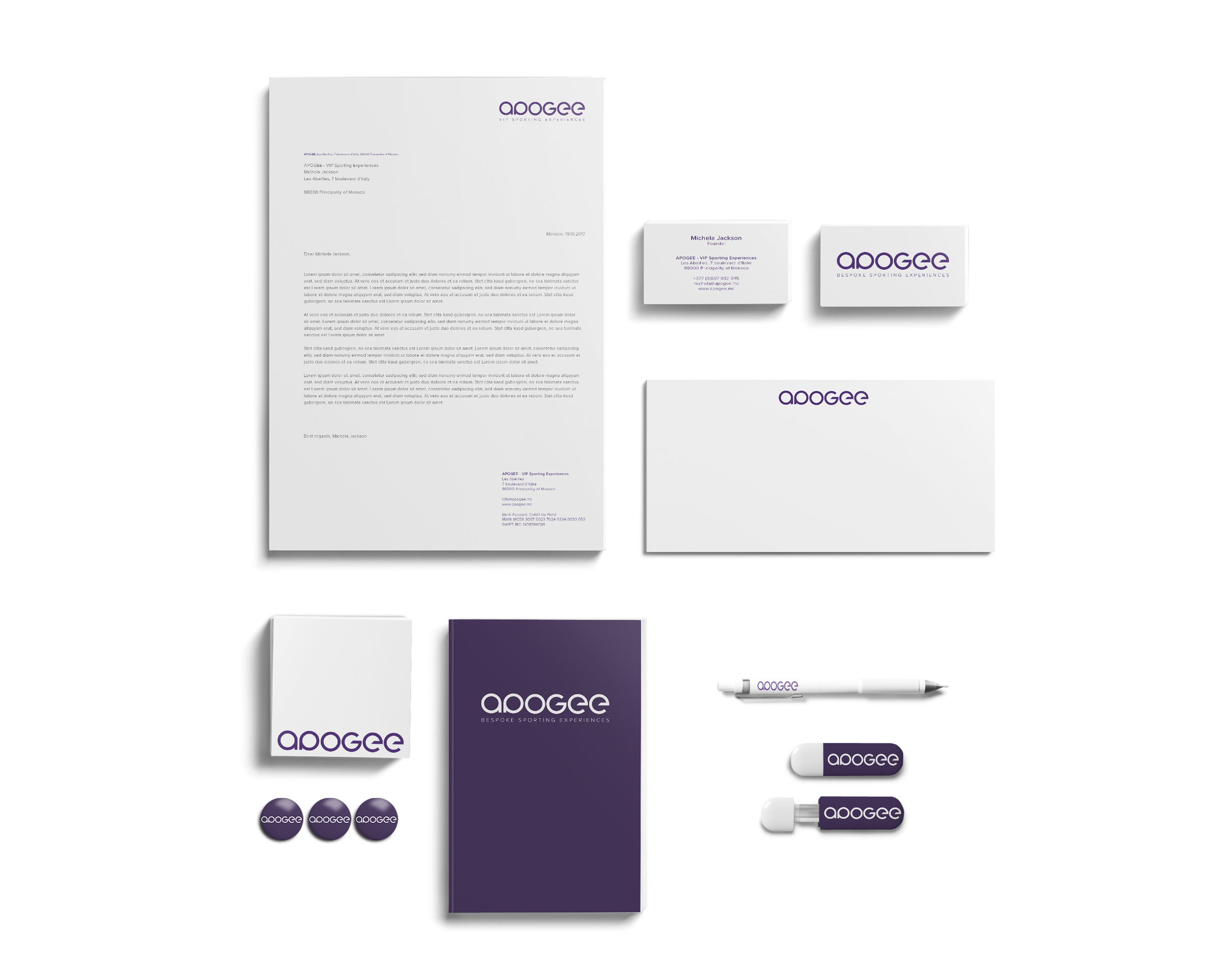 Stationery
Apogee asked our agency to produce a stationery set, so we did just that. Despite the arrival of email and the internet's invaluable advantages for day to day business, stationery supplies have become increasingly popular. Notepads, pens, erasers, letter writing paper and envelopes are all potential brand ambassadors, with perhaps the business card being the most important first impression.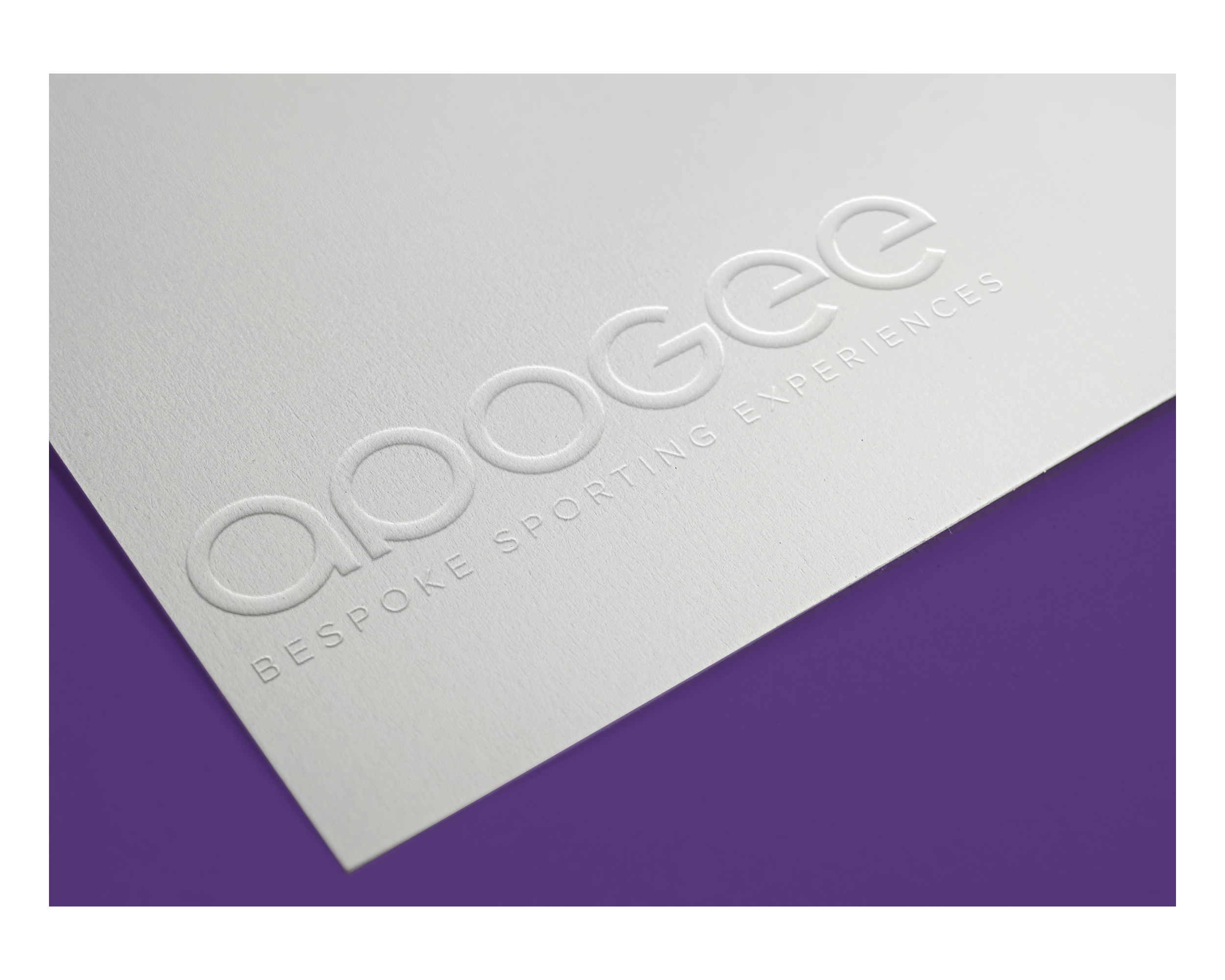 Embossing
The stationery was enhanced with a printing technique called blind embossing. This kind of embossing leaves a lasting impression in the paper, much the same way Apogee makes its own unforgettable impression. The logo on the stationery was raised, to create contrast and produce a beautiful, textured finish.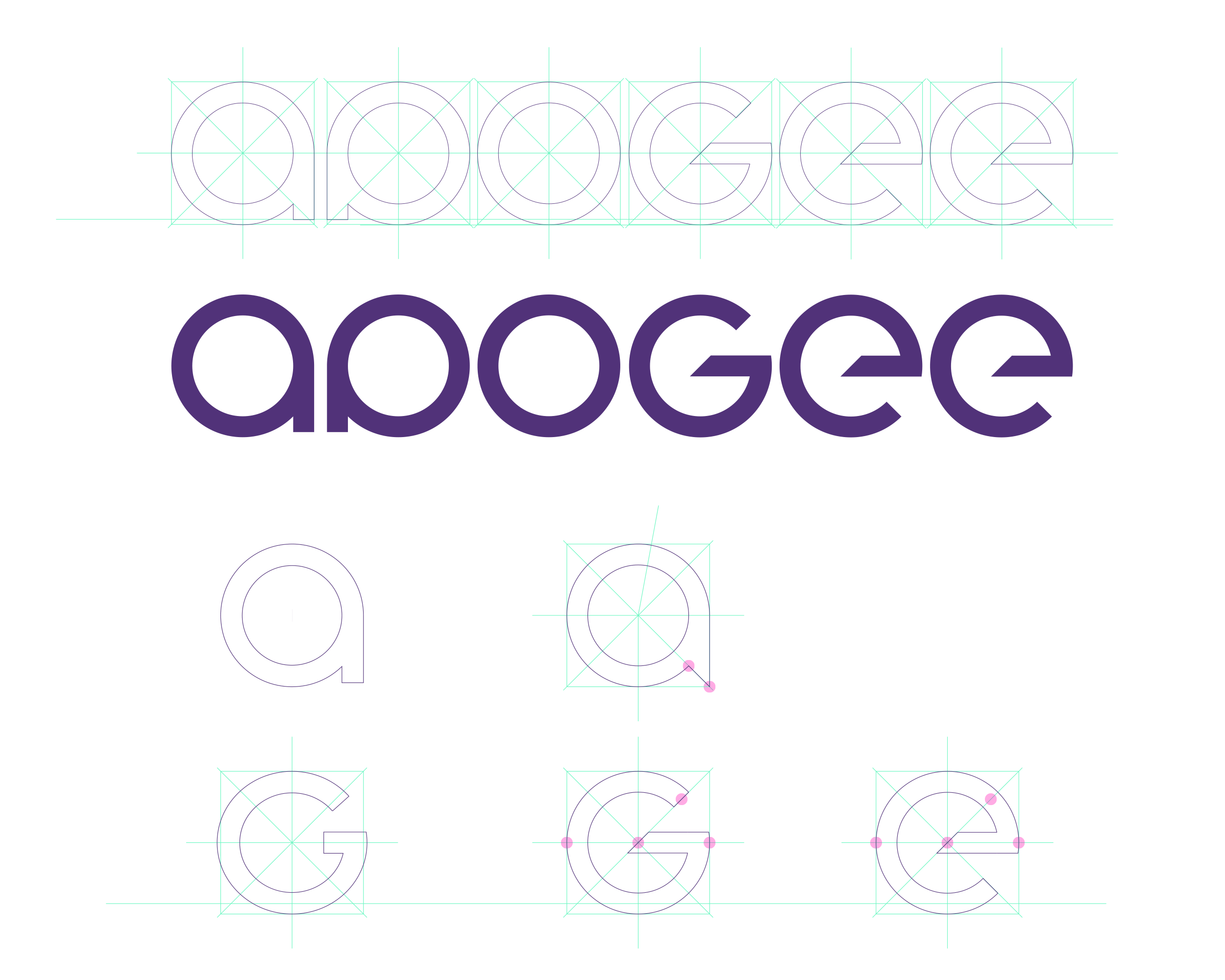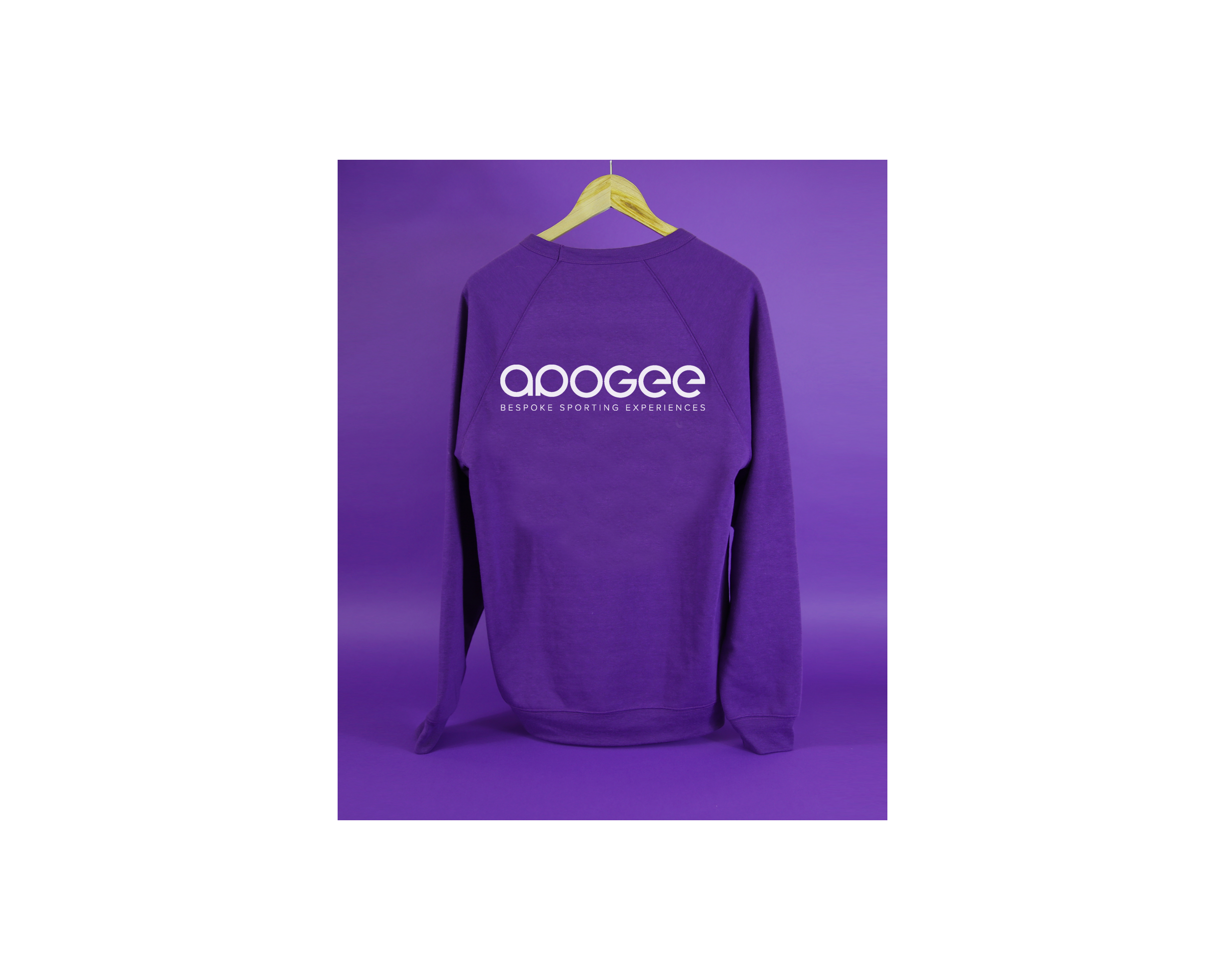 T-Shirt
A little like a badge of honour for going head to head with a high profile athlete, Apogee wanted to offer its customers a sports top. We designed the top to look like a cyclist's racing jersey, complete with the Apogee logo. After all, every challenge should have its reward. ...Are you Apogee enough?