UNIQUE supports the Tegla Loroupe Peace Foundation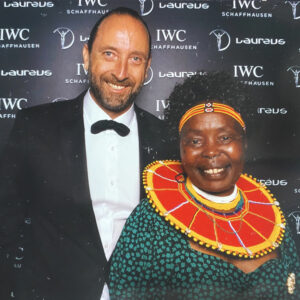 Pascal Gerdsmeier, CEO & Founder of UNIQUE and President of the Telga Loroupe Peace Association with Tegla Loroupe.
Since first meeting in 2002 with Tegla Loroupe (UNICEF, IAAF AND UN Sports and Peace Ambassador, World Marathon Champion and World Record Holder), Pascal Gerdsmeier (Founder and CEO of UNIQUE and President of the Tegla Loroupe Peace Association) has been building partnerships to support the Tegla Loroupe Peace Foundation.
Pascal and Tegla have since become firm friends with Pascal making several trips to Kenya to help construct the Tegla Loroupe Peace Academy in Kapenguria.
The spirit of friendship underlines UNIQUE's on-going commitment to the Tegla Loroupe Peace Foundation.
Going one step further, the « be UNIQUE – make a difference » team was set up in 2010 drawing on a combined network of contacts and friends to raise funds for Tegla's Academy thereby promoting sport as a tool for social change…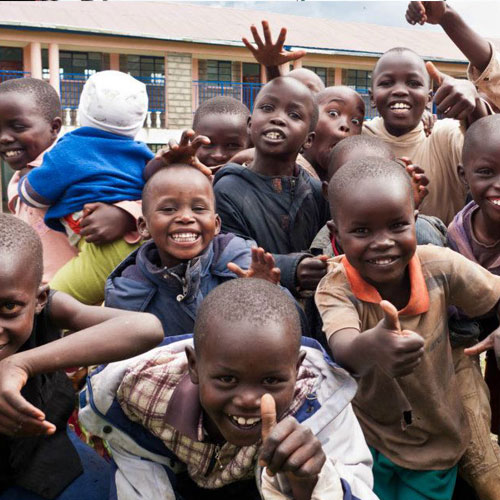 Tegla Loroupe Education & Peace Center
The Tegla Loroupe Education and Peace Center opened in January 2012 in Siyoi – Kapenguria, West Pokot. We currently have 460 students – we are still in the process of building up. The aim is to use the capacity of 1000 pupils in the boarding school. The children should live in a loving environment where they learn to accept each other: with mutual respect, understanding and "sportsmanship". The curriculum includes peace education in addition to the classical subjects.
Education is essential for progress. Nelson Mandela once said: "Education is the best tool that can be used to change the world." In the long term, the centre is also intended to become a training centre for talented young people who want to pursue a career in professional sport. In this way, sports can and should also become an economic way out for some privileged children – with far-reaching positive consequences for their lives, their families and the region.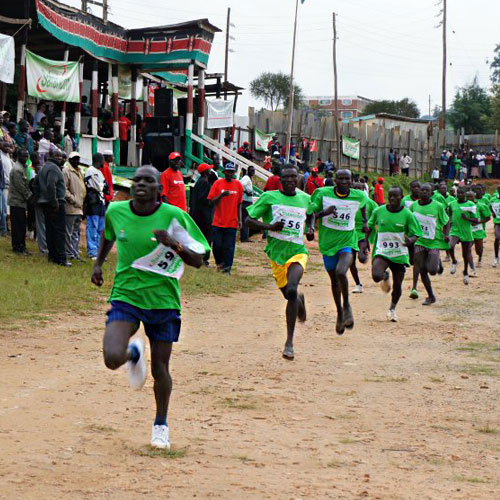 Peace Race – "Peace through Sports"
The first Tegla Loroupe Peace Race took place in Kapenguria, Pokot in autumn 2003. The Foundation has used these races to bring together previously warring communities to participate in sports as a way of building peace as well as an avenue to advocate for peace, girl child rights and HIV/AIDS awareness.  One to one community dialogue forums at different levels have been conducted by the Foundation as a means of promoting Peace and cultivating trust among these warring communities and through various initiatives, such cultural events & rituals, peace walks, community educational/sensitization forums, Kraal to Kraal visit, music and drama, income generating activities voluntary disarmament and changing warriors to peace activists through Warriors Rehabilitation Project (WAREP).
Within three years there were almost no more deaths in the region around Kapenguria. We were able to help two of Kenya's most wanted warriors, whose rivalries had claimed many victims, lay down their weapons. The warrior "Matanda" not only participated in our rehabilitation program, he is now its chairman.
Over the years, tribal interaction has improved: negative attitudes, stereotypes and tensions have been reduced; platforms for advocacy and voluntary surrender of firearms have been established. At the same time, the race highlighted sports as a unifying and vital perspective factor.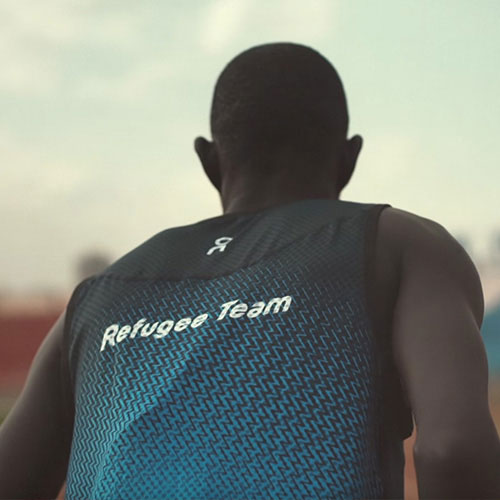 Refugee Athletes, Training Camp in Nagong
The foundation has implemented a very successful refugee athlete programme, that saw a team of 10 athletes competing in the RIO Olympic Games in 2016 for the 1st time ever in history. Tegla Loroupe will reprise her role as Chef de Mission of the Refugee Olympic Team at Tokyo 2021. The athletes live and train at the Tegla Loroupe Training Camp for Refugee Athletes in Ngong, a town 28 kilometres from the Kenyan capital.
Over the past 12 months, the athlete refugee team has been a source of motivation for millions around the world. UNHCR forged a partnership with the Tegla Loroupe Peace Foundation which aimed at identifying, mentoring and training talented refugee athletes in Kenya. The World Athletics (IAAF) helped in funding the foundation in its infancy.
Historically, they've known only how to run for their lives. Now they run for hope. Discover a tale of unrelenting human spirit, beyond limits. Find out just how much sport can change lives in our new documentary film RUN.